May 16th, 2011, 2:14 am
Five years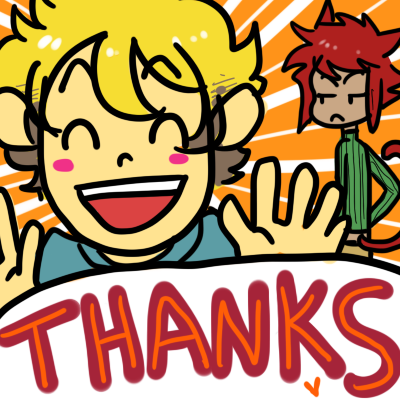 As of last month, Rebel Prince has been running for five years. Thank you very much for your support!
When it comes to updating Rebel Prince lately, I'm rather lazy, but I do still think and care about it. I'm (pleasantly) surprised by how many fans it's accumulated over these five years. My dream of being a comic artist is slowly coming to light all thanks to you fantastic folks! So I want to say from the bottom of my heart...

THANK YOU

everyone for your support and comments and fan art! And thank you Smack Jeeves for hosting my piece of crap comic for five long years haha. Let's just hope I don't spend another five years finishing this damn thing.